Kiteboarding Dry Tortugas & Marquesas Keys
Day 1: Kiteboarding Marquesas Keys
Twenty miles west of Key West we reached Marquesas Keys. The island offers some of Florida's best fishing and as we found out great kiteboarding. We anchored up near the island where we stayed for the night and ended up getting a good kite session in before the sun went down.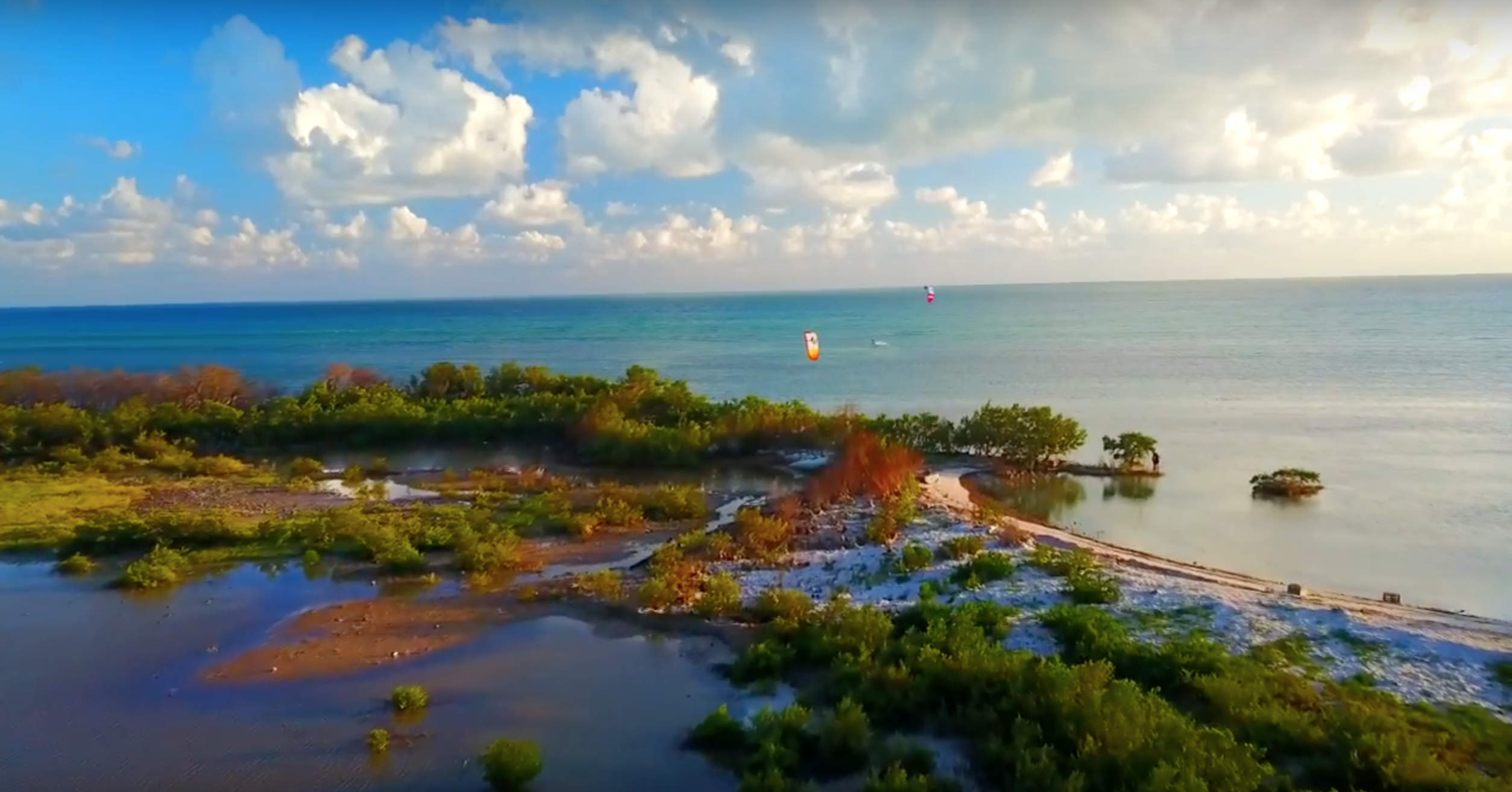 Day 2: Kiteboarding and Exploring Dry Tortugas National Park
The next day started early as we set off on course to Dry Tortugas. 70 miles from Key West Florida it took us most of the day to sail there. The park is mostly water and is home to Fort Jefferson, 7 smaller islands, a variety of seabirds, and great reefs to snorkel. We spent the first day exploring Fort Jefferson and the waters around it.  The next day after getting a warning about flying a drone in the park we asked the ranger if kiteboarding would be allowed. With no protest he told us it was ok and pointed to the beach in which we could set up. The wind was light and was difficult to stay up wind with a 17 meter Contra and a large board so we switched over to a 13 meter and a foil board. It was perfect. The foil session lasted most of the day where Frances and I perfected our technique.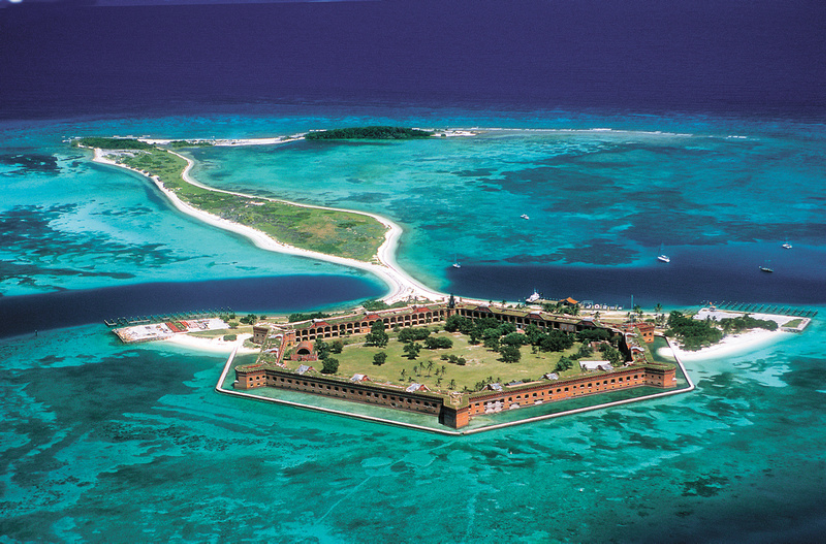 Getting to Dry Tortugas & Things To do?
By boat and sea plane is the only way to get here. The Yankee Freedom 111 is a ferry that makes day trips out to the island. If your looking for a quicker route but more expensive, sea plane is always an option.
Once there the island offers some of the best snorkeling. Kayaking is available to explore the coast line of the island. If you prefer to stay dry you can always take a tour of Fort Jefferson or go birding. Dry Tortugas is also home to many species of sea birds and over 300 different birds have been spotted here.
If your looking for an extended stay the island offers camping up to 3 nights for $3 dollars per night.