Michigan Kiteboarding Lessons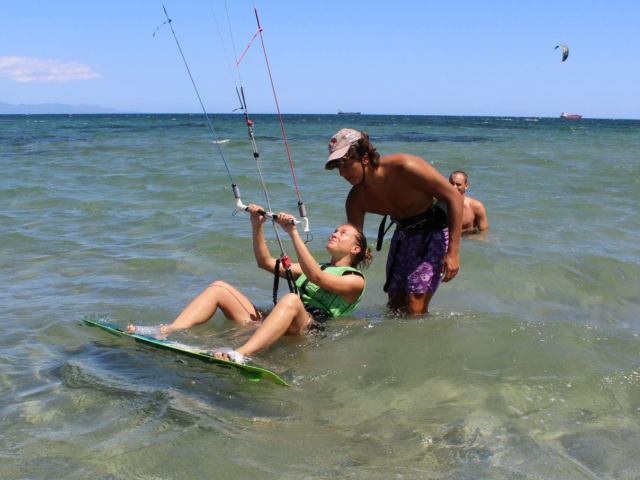 734 679-6369
Learn How To Kitesurf School
Learn How To Kitesurf In Michigan
Welcome to Learn How To Kitesurf in Michigan. We offer kiteboarding lessons in Michigan along with stand up paddle-board rentals. 
Michigan Kiteboarding Lessons 
When taking kiteboarding lessons in Michigan you will quickly learn that the wind is always changing and therefore we must go where the wind goes. That is why we do our kite lessons in Lake St. Clair, Casseville, and other Michigan kiteboarding spots if necessary.
Learn How To Kitesurf offers everything you need to start kiteboarding. The lessons include our professional and PASSA certified instructors, kite, board, harness, bar, and wet suit if the water is cold. In addition we also offer kiteboarding group lessons with a discounted price and Michigan kiteboarding camps. We also offer tandem kiteboard rides for those who just want a quick thrill or want to experience kiteboarding without actually having to take lessons. 
Kiteboarding is fun, thrilling and entertaining, it's an activity that both young and old will have fun doing. Whereas to some it comes naturally, some of us need to be trained in order to enjoy the benefits presented by the activity. It is also important to undertake training from experienced kite boarders, this ensures that you do it right and at the same time guarantee safety while kiteboarding. At Learn How To Kitesurf, you will have an opportunity to get kiteboarding lessons from experienced people who master the tricks and moves required to make the sport interesting and enjoyable.
Our kiteboarding courses come with a kiteboarding lesson plan that incorporates all types of people, including those who are doing it for the first time as well as those who may have had some previous experience. The lessons are geared towards providing learners with the skills that will make them better kiters. The lesson incorporates all the skills that are needed while kiteboarding, they put a lot of emphasis on the safety measures that one should observe while kiting. You will be taught how to use the different safety equipment as well as areas where you should practice kiteboarding. This is a lesson that not only leaves the student knowledgeable but also aware of the safety measures that need to be observed during the whole process.
Kiteboarding lessons are designed to meet the learner's needs, they are offered both during the weekdays and weekends. You can choose a schedule that is convenient for you, this ensures that you do not interfere with other schedules and they have your undivided attention while training.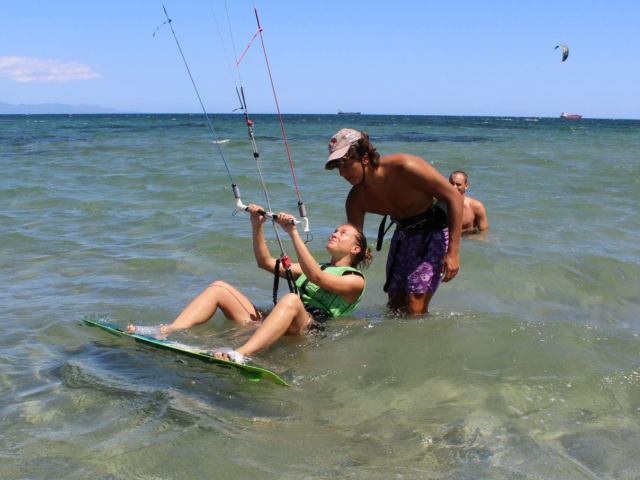 We take safety issues very seriously, we have the best trainers, people who have experience in handling different situations associated with kiteboarding. We also ensure that our students are trained in a safe environment while utilizing the safety equipment throughout the process. We also have guidelines which are supposed to be followed by all during the training as well as practice sessions. Enrolling in this kite school will not only give you a chance to learn from the best but also acquire skills that will help you enjoy the sport to the maximum.
Snow kiting in Michigan
With the 4 seasons in Michigan we have to switch from water to snow. Michigan winters provide some of the windiest months in the whole country which allows us to have a full season of kiteboading. So keep up on your kiteboarding journey with snow kiting!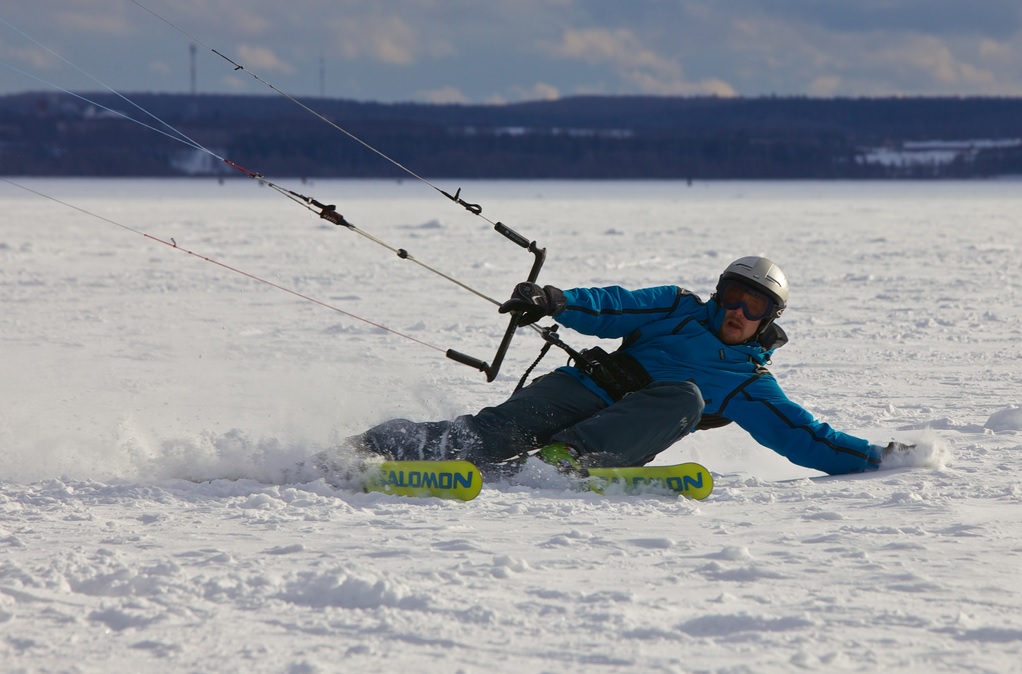 Stand Up Paddle-Boarding in Michigan
Looking for something a bit less extreme than kiteboarding? Learn How To Kitesurf also offers stand up paddle-board rentals.  Our inflatable Imagine paddleboards are strong, light wight, and very portable. Roll them up and throw them in your car and find your favorite spot to paddle board for the weekend in Michigan. 
Opening Time
Monday

10:00 AM-7:00 PM
Tuesday

10:00 AM-7:00 PM
Wednesday

10:00 AM-7:00 PM
Thursday

10:00 AM-7:00 PM
Friday

10:00 AM-7:00 PM
Saturday

10:00 AM-7:00 PM
Sunday

10:00 AM-7:00 PM
Tandem Michigan Kiteboarding Lesson
$55
Skip the learning process and go straight for the ride! The tandem kiteboarding ride allows you to experience kiteboarding immediately with a kiteboarding pro. For an additional $30 dollars we will record your ride. (Rides last up to 20 minutes)
Intro Michigan Kiteboarding Lessons
$150 a person or $210 for 2 people
The intro Michigan kiteboarding lessons consist of 2 hrs of private or semi-private (2 people one instructor) instruction. In this lesson we go over the basics. -Kite setup -Wind window -Site selection/gear selection -Safety -Launching & landing the kite -Kite control
Half Day Michigan kiteboarding Lessons
$290 a person or $350 for 2 people
The half day Michigan kiteboarding lessons goes for 4 hr lesson. In the lesson we will go over -Kite setup -Wind window -Site selection/gear selection -Safety -Launching & landing the kite -Kite control -Body dragging with and without the board -Board retrieval -Power strokes -Self-rescue -Water starts
Michigan Kiteboarding Camp
$600
The Michigan kiteboarding camp is an 8 hour package the covers everything you need to know to be an independent kiteboarder. From kite control to water starts we cover it all.
Harness
$25
4 hour rental
Whole Kite setup
$75
4 hour rental
Stand Up Paddle-Board Rental (Day)
$30
Rent an inflatable stand up paddle board for the day.
Stand Up Paddle-Board Weekend Rental (2 days)
$50
Rent a stand up paddle-board for your weekend trip!